Stoneways Marine Insurance can trace its roots back to the early 1980's. Keith Lovett, a keen dinghy and multihull sailor took on the challenge to help build a yacht insurance account for an insurance broker in his hometown, Poole in Dorset.
---
Within a few years he was both instrumental in providing the first combined insurance policies for businesses in the marine industry and his sailing exploits had transitioned to larger yachts; becoming a sought-after foredeck crew.
---
By the early 1990's another keen yachtsman, Guy Prest with his wife Liz had acquired a specialist equine insurance broker called KBIS. With both Guy and Keith working in the insurance industry and having a common interest in all things maritime, it didn't take long for their paths to cross, racing against and then with each other in their own yachts with the Poole Yacht Racing Association.
---
Stoneways Insurance Services had been formed in 2004 and acquired by KBIS in 2017. When Guy's son Will returned from time at sea in the merchant navy with more affinity to boating than the equestrian world, the idea to transform the company into a service driven leading yacht and marine trade insurance provider was first mooted. In 2020 following Keith's departure from a worldwide Insurer where he had held the role of a Senior Underwriter, Will and Keith joined forces to form the management team leading Stoneways.
---
Stoneways offers insurance solutions for mariners from mariners with the highest level of service, care and expertise.
Keith Lovett
Managing Director and Senior Underwriter.
---
A fanatical sailor and boat owner, Keith has spent his life afloat, racing Cadet dinghies as a child, moving into 420's and a place in the RYA Youth Squad before a foray into multihulls racing Shearwaters and array of other catamarans. Moving up through smaller keel boats to larger yachts, attending regattas around the globe and occasionally returning to dinghy fleets closer to home.
---
An avid devotee of the sport and industry as a whole, representing Yacht Clubs, Associations and specific events. A lifelong supporter of the British Marine Federation, member of the RYA along with continued adviser to many maritime charities.
---
Celebrating 40 years in the insurance industry, the majority directly representing yacht and pleasure craft owners alongside businesses that make up the industry that supports the pastime.
---
A member of the Chartered Insurance Institute, the Yachting Journalists Association, regular contributor to industry events and spokesperson for the yacht insurance sector as a whole.
---
Now the proud owner of a 48 year old Ecume De Mer, optimised for racing but can equally be found heading to the Isle of Wight on a motor cruiser. Keith alongside Will, heads up the Stoneways team.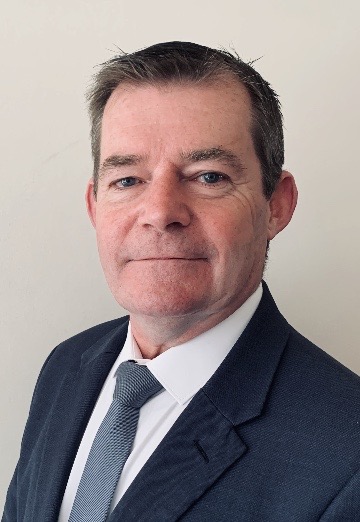 Will Prest
Director and Underwriter.
---
Will grew up racing yachts with his father and dinghy racing at school. This time included completing 3 Fastnet Races and a circumnavigation of the Isle of Sheppey as well as working as a mate on charter boats in the Solent. After school Will completed his RYA Yachtmaster Offshore qualification and then went to University in Falmouth where he spent a lot of time sailing J24s and a Mustang 30. Will also completed his Cruising Instructor qualification and skippered yachts in Greece for the university sailing club.
---
Still not content with the amount of time he was spending offshore, Will then trained as a deck officer in the merchant navy, working on oil and gas tankers all over the world for the next 6 years.
---
In November 2017 Will left the merchant navy to work in the family insurance business and spend more time sailing proper boats. Will initially worked in the commercial liability team and then took on compliance, IT and management responsibilities while spending his spare time racing out of Hamble in JOG and RORC races. In May 2020, Will joined Keith in setting up Stoneways Marine Insurance.