The Stoneways Marine Insurance JOG Poole Weekend 2023 featured two days of thoroughly exhilarating sailing with a variety of challenging conditions. Read our Yacht Manager George Beevor's race recap below:
The Stoneways Marine Insurance JOG Poole weekend was very much one of contrasts and offered a variety of challenges to stretch even the most experienced sailors in the fleet.  Saturday 23rd saw the fleet race from Cowes – Poole, with the return race, Poole to Cowes taking place on the Sunday.
The start of the race saw a light air beat windward down the Solent in a building tide and whilst those who had found wind on the north side of the course initially got away, the foul tide through Hurst Narrows enabled the whole fleet to get back together. It also gave a spectacular sight to tourists visiting the castle, as boats dramatically tacked back and forth off the rocks. 
Thankfully, the entire fleet made it through without incident and the wind gradually filled in through the afternoon. This meant however, there was a later finish than planned and many boats missed the prize giving in Poole.
Saturday night's prize giving ceremony was held at Poole Quay Boat Haven and Stoneways Marine congratulated all participants, whether present or not. 'Stan the Boat' and its team were crowned the weekend's champions – winning both races in class four, adding to an already great year of sailing.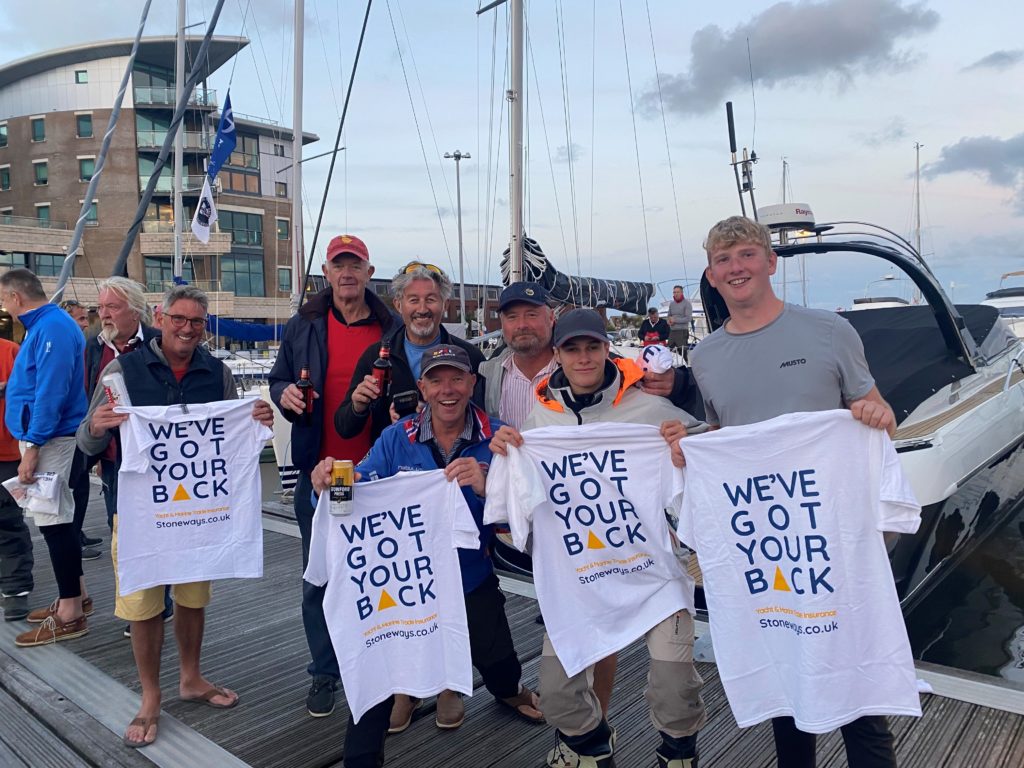 One bonus to the tides being foul on the way out meant they were perfect for the return trip! However, the beginning of the return leg at Poole Bay saw winds gusting in the high twenties and big uncomfortable seas – so much so that the committee boat could not anchor! The fleet persevered and finally got away, enjoying a blast of a reach back towards the Solent. 
This time they shot through Hurst and the bold were able to hold spinnakers to the finish just three hours after the start. Even better, by the time the fleet reached home it was a day of glorious sunshine and blue seas capped with white spume.
A weekend of thoroughly exhilarating sailing and a good time had by all.